Open rivet nut reduced head stainless steel 316
LOADING ZOOM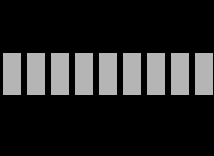 Open rivet nut reduced head stainless steel 316 Deform-Nut® type TFM/K without knurling and the TFM/KZ with knurling can supply an M4 up to M10 innerthread in sheet thicknesses from 0,5 up to 3,5mm.
Description
How to mount a rivet nut?
First you choose the right grip range and the right metric innerthread for your application (attention on the needed space behind the sheet!) and then you get a manual or pneumatic tool for rivet nuts.
When you lazered or drilled the needed hole size for the blind rivet nut with flat head type 9204, you screw the rivet nut on the outer thread of the tool and pull back the innerthread towards the collar.
This way, the rivet nut will deform itself and grip the thin sheet.
Simply unscrew the outer thread from the blind rivet nut with large round head and you're done!
Other solutions for this kind of application: rivet nut and stud