Open cap nut flat head hex
LOADING ZOOM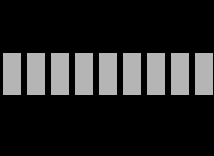 Decorative open cap nut flat head hex in M5 up to M10 innerthread for visible joints, with hex drive and through hole that exist in different finishings.
Description
This decorative open cap nut flat head hex nut has an innerthread that stops rigth before the inner hexagon starts, you can't screw a bolt all the way through the inner hexagon!
Open cap nut flat head hex
Different finishings are possible; white zinc plating, black zinc plating, brown colored, nickel plating, yellow zinc plating and some also in stainless steel.
Other solutions for this kind of application: furniture connectors