Furniture screw mushroom head/connector bolt
LOADING ZOOM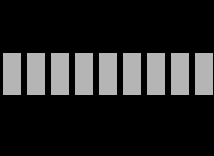 Furniture screw mushroom head with inner hexagon from M4, M6 and M10 in steel hardness 4.8 is the ideal bolt for furniture that is available from 8 up to 120mm in several coatings and some in stainless steel.
Description
The furniture screw mushroom head/connector bolt M4, M6 or M8 is available from 12 up to 120mm long in steel 4.8.
Furniture screw mushroom head
Different finishings are possible; white zinc plating, black zinc plating, brown colored, nickel plating, yellow zinc plating and some also in stainless steel.
These can be combined with the cap nut mushroom head hex that have a similar head and finishing.
Other solutions for this kind of application: furniture connectors