Fast-Con® in stainless steel 301-303
LOADING ZOOM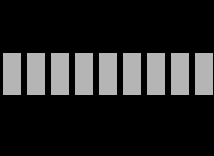 Our partner Specialinsert® recently launched this FastCon® stainless steel solution that allows panels to be quickly fixed in place. The dismantling of the panels can also be done in the same simple way...push and pull!
Description
The Fast Con® male part is available in stainless steel 301 (FC-01-FE.53), while the female (FC-01-MA.50) is made of stainless steel 303. Both can be screwed, riveted or glued to the decorative panel and the background structure. In other words, with our many threaded insert solutions, we can apply this solution on almost any surface. The female part can also be mounted recessed with thicker panels so that the gap is reduced.
You can count on approximately 7Kg of pull-out force per click connection and a vibration-resistant solution that is also fireproof!
Video
Other solutions for this kind of application: invisible click-on fastening for panels