Short rivet nuts in from Specialinsert, type Deform-nut TC/C and TFM/C
LOADING ZOOM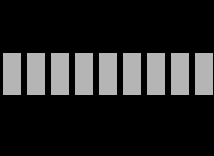 The short cylindrical rivet nuts from Specialinsert are available with flat head as TC/C and with reduced head as the TFM/C.
Description
The short Deform-nuts rivet nuts make it possible to mount these solutions in reduced spaces behind the sheet or in small tubes and profiles from 9,5mm and more.
The rivet nuts are available with flat collar as the TC/C model and as the TFM/C type with reduced head in M5, M6 and M8.
Other solutions for this kind of application: rivet nuts and bolts for thin materials deform-nut