Square Crown-nut with collar type ITT2Q
LOADING ZOOM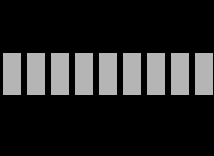 The Crown-nut, square type ITT2Q for steel or aluminium tubes and profiles from 15,7 up to 36,1mm.
Description
Crown-nut, square type ITT2Q with collar is a zinc plated nut with elastic cilindrical metal crowns that adapt themselves when mounting within the rigth inner-dimension of the steel or aluminium tube and profile from 15,7 up to 36,1mm.
This Crown-nut is the solution to obtain a performing innerthread at the head of a tube and profile without the need for welding or the use of adhesives!
This press-in fit model with collar is the ideal solution for the mounting of adjustable feet and other applications where the nut is subjected to thrust and traction stress.
We suggest using a suitable punch with specifications listed in the pdf for the garantuee of a correct fit.
The square Crown-nut with collar is available in M8 and M10.
Video
Other solutions for this kind of application: press-in insert