Closed insert with collar for overmoulding from Specialinsert, type 62_/C
LOADING ZOOM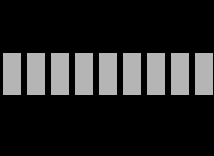 Closed insert with collar for thermoset plastic from Specialinsert, type 62_/C for mounting by heat or ultrasonic welding. Can also be overmoulded.
Description
The closed threaded inserts with collar from Specialinsert have opposite knurlings that need to be filled with plastic, so these can be overmoulded or for thermoplastic material, can be mounted with an ultrasonic press or by adding heath. The pilot start of the outergeometry facilitates the mounting in the hole and the ring in the middle enhances the pull-out performance.
Available in M3 up to M8 innerthread in brass.
Other solutions for this kind of application: overmoulding insert