RAMPA Knock- In Inserts Type TS
LOADING ZOOM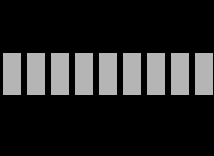 Knock-in insert Rampa, type TS with collar for open holes
Description
Knock-in insert Rampa, type TS with collar can create extra resistance in open hole applications since the collar enlarges the capabilities.
The Rampa TS insert has a knurled outergeometry for better grip in wood, plastics and even metal.
Available in plain steel , steel zinc plated, brass and 3030 in M3 up to M10.
Other solutions for this kind of application: knock-in inserts