Expansion insert, type B-Lok 821-823
LOADING ZOOM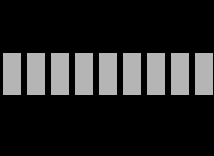 Expansion insert with slot, type 821 up to 823 for soft plastics and hard wood.
Description
Self-locking expansion insert in brass with slot that provides an easy to mount solution for low and middle performances. These are available in M3 up to M8 innerthread and can have 1 or 2 vanes for extra rotational grip.
The self-locking function depends on the elasticity of the receiving material.
Other solutions for this kind of application: press-in insert